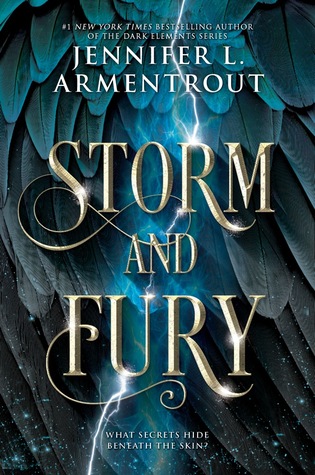 Eighteen-year-old Trinity Marrow may be going blind, but she can see and communicate with ghosts and spirits. Her unique gift is part of a secret so dangerous that she's been in hiding for years in an isolated compound fiercely guarded by Wardens—gargoyle shape-shifters who protect humankind from demons. If the demons discover the truth about Trinity, they'll devour her, flesh and bone, to enhance their own powers.
When Wardens from another clan arrive with disturbing reports that something out there is killing both demons and Wardens, Trinity's safe world implodes. Not the least because one of the outsiders is the most annoying and fascinating person she's ever met. Zayne has secrets of his own that will upend her world yet again—but working together becomes imperative once demons breach the compound and Trinity's secret comes to light. To save her family and maybe the world, she'll have to put her trust in Zayne. But all bets are off as a supernatural war is unleashed…
Release Date: June 11th
Review:
What I Liked:
Paranormal and Fantasy Elements. It was interesting how many supernatural elements the author brings into this series: demons, witches, and gargoyles. I found it interesting to read about the shape-shifting gargoyles.
Spin-Off. I actually did not know that this a spin-off of The Dark Elements series. I was able to read the whole book and was not lost or confused at all.
Characters. The novel follows Trinity, the main character and sole point of view. I found her easy to read and connect with. Armentrout did a great job with the side characters as well. I'm looking forward to seeing these characters again in the second book of the series!
Writing. I found the writing and writing style easy and fun to read. I flew through this 500 paged novel.
What I Disliked:
Romance. It was a big aspect of the book and sadly I did not care for it. I liked both of the main characters, Zayne and Trinity but would have liked them as friends.
I recommend checking out this new fantasy/paranormal series. It was enjoyable and hard to put down.
Rating:
4 Stars Out of 5 Stars