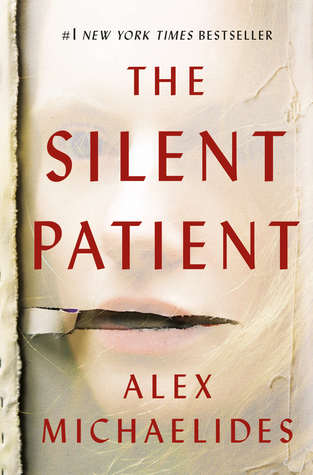 Summary from Goodreads:
ALICIA
Alicia Berenson writes a diary as a release, an outlet – and to prove to her beloved husband that everything is fine. She can't bear the thought of worrying Gabriel, or causing him pain.
Until, late one evening, Alicia shoots Gabriel five times and then never speaks another word.
THEO
Forensic psychotherapist Theo Faber is convinced he can successfully treat Alicia, where all others have failed. Obsessed with investigating her crime, his discoveries suggest Alicia's silence goes far deeper than he first thought.
And if she speaks, would he want to hear the truth?
Review:
What I Liked:
Characters. The novel switches between two main characters who you come to both love and hate. Michaelides does an amazing job of writing complex and interesting characters.
Format. The book switches from the traditional point of view to journal entities. I think adding this element to the book added to the suspense and mystery.
Length. Another aspect that made me give this novel 5 stars was the length. It was shorter than I expected but the plot and mystery were done well in only 300 or so pages.
Writing Style. My favorite aspect of this novel was the writing, I thoroughly enjoyed my reading experience because of it. I will be checking out what this author writes in the future just for his prose. It was lyrical and intriguing.
Twist/Ending. I actually gasped out loud when the main mystery was revealed. I did not guess the ending or the twist at all and was completely shocked by it. I would have given the novel 4 stars, mainly because the pacing was a bit off but gave it 5 stars because of the end.
Rating:
5 Stars Out of 5 Stars.