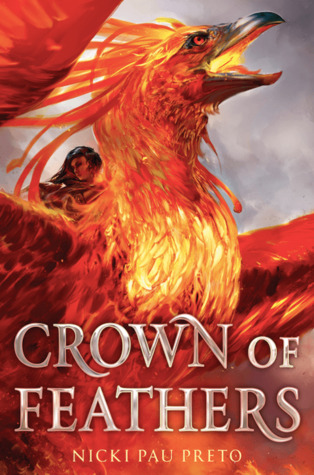 Summary from Goodreads:
I had a sister, once…
In a world ruled by fierce warrior queens, a grand empire was built upon the backs of Phoenix Riders—legendary heroes who soared through the sky on wings of fire—until a war between two sisters ripped it all apart.
I promised her the throne would not come between us.
Sixteen years later, Veronyka is a war orphan who dreams of becoming a Phoenix Rider from the stories of old. After a shocking betrayal from her controlling sister, Veronyka strikes out alone to find the Riders—even if that means disguising herself as a boy to join their ranks.
But it is a fact of life that one must kill or be killed. Rule or be ruled.
Just as Veronyka finally feels like she belongs, her sister turns up and reveals a tangled web of lies between them that will change everything. And meanwhile, the new empire has learned of the Riders' return and intends to destroy them once and for all.
Sometimes the title of queen is given. Sometimes it must be taken.
Review:
What I Liked:
World Building/Fantastical Elements. My favorite aspect of this new series is the world that the author crafted.
Characters. I don't always like multiple points of view especially in YA Fantasy but it was done well in this new series. Each of the three characters was easy to connect with and tell apart. I would have loved even more perspectives if it was done by this author! It is extremely hard to pick a favorite character because I liked each of the main characters and a lot of the side ones.
Plot. Along with the great world building and characters, the author also did a great job of writing the main plot. I did not feel like the novel dragged at all when I was reading and it switches between the various points of view in a cohesive and interesting way.
Writing Style. I was pleasantly surprised how much I loved this debut author's writing style. It was so easy to get sucked into this new world and come to love the characters that she crafted. I will be checking more from her in the future.
Romance. I'm not going to try and spoil anything, just know that the author did an amazing job with adding in romantic and also friendship elements without letting it overtake the whole story. Also, there is was ship (no spoilers!) I was rooting for throughout the novel and I hope that they get together in the next novel.
I recommend checking out this well-written and unique YA Fantasy series.
Rating:
5 Stars Out of 5 Stars.