Can't-Wait Wednesday is a weekly meme hosted at Wishful Endings, to spotlight and discuss the books we're excited about that we have yet to read. It's based on Waiting on Wednesday, hosted by the fabulous Jill at Breaking the Spine.
Summary from Goodreads:
Brody Fair feels like nobody gets him: not his overworked parents, not his genius older brother, and definitely not the girls in the projects set on making his life miserable. Then he meets Nico, an art student who takes Brody to Everland, a "knock-off Narnia" that opens its door at 11:21pm each Thursday for Nico and his band of present-day misfits and miscreants.
Here Brody finds his tribe and a weekly respite from a world where he feels out of place. But when the doors to Everland begin to disappear, Brody is forced to make a decision: He can say goodbye to Everland and to Nico, or stay there and risk never seeing his family again.
Backlist Wednesday! A weekly post highlighting the books on my shelf I need to read! Tell me what backlist books you have waiting on your shelves.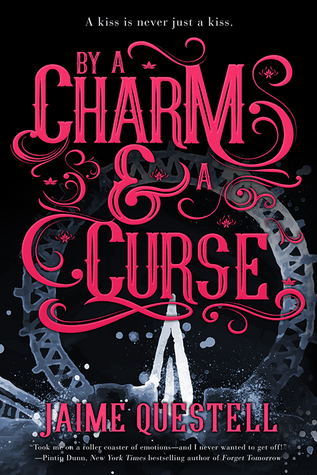 Summary from Goodreads:
Le Grand's Carnival Fantastic isn't like other traveling circuses. It's bound by a charm, held together by a centuries-old curse, that protects its members from ever growing older or getting hurt. Emmaline King is drawn to the circus like a moth to a flame…and unwittingly recruited into its folds by a mysterious teen boy whose kiss is as cold as ice.
Forced to travel through Texas as the new Girl in the Box, Emmaline is completely trapped. Breaking the curse seems like her only chance at freedom, but with no curse, there's no charm, either—dooming everyone who calls the Carnival Fantastic home. Including the boy she's afraid she's falling for.
Everything—including his life—could end with just one kiss.